Are you a dog lover and looking for the best Spanish dog names?
Look no further. We have carefully put together the list of the most popular Spanish dog names ranging from male, female, cute and funny Spanish dog names and their meanings. We hope you enjoy!
The Spanish language is beautiful and romantic. Originating in Spain, it is now the primary language of 427 million people in 31 countries around the globe. This makes it the second most prominent language on the planet.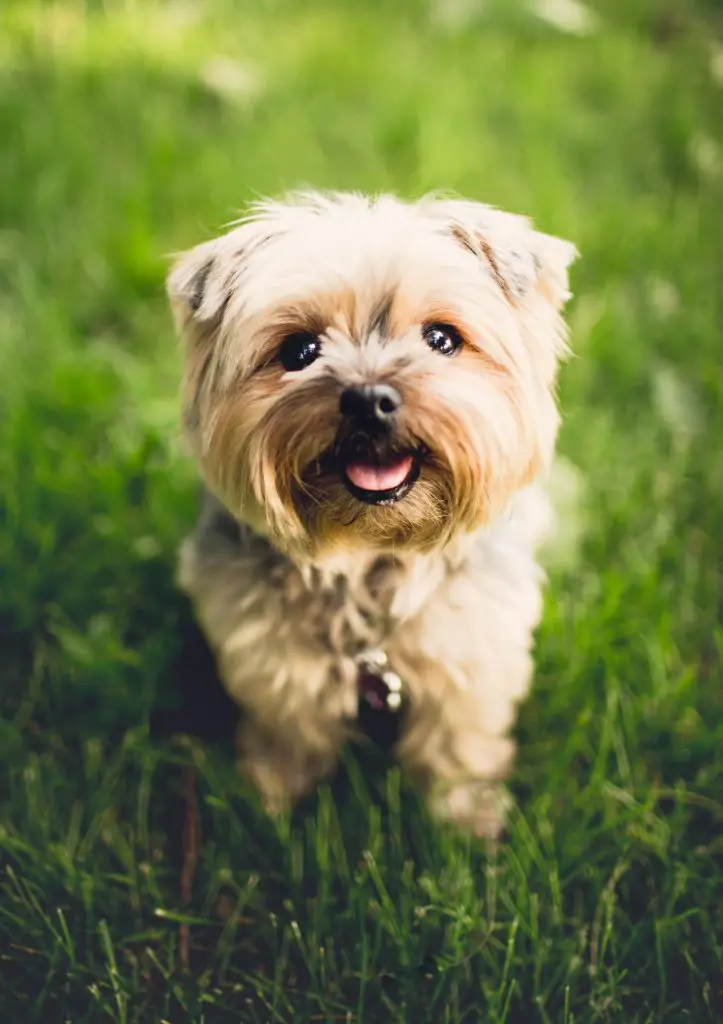 Got a Spanish dog breed? Then you should definitely check this list out.
You should also definitely know the meaning behind a foreign name or word before assigning it to the dog. As by accident, you'll simply be giving them a foul name!
Keep in mind that simply because it sounds cool to you, it doesn't mean it's cool.
Not only are you about to get a great list of male, female, and funny Spanish dog names, but also the meanings.
Male Spanish Dog Names
Armando: Soldier
Amato: Beloved
Burrito: Little jackass
Benito: Blessed
Carlos: Strong
Castel: Belonging to a château
Diablo: Devil
Devante: Fighter for the wrong
Emilio: Winner
Esteban: Crown
Fidel: Faithful
Felipe: Lover of ponies
Doohickey: Gadget
Galeno: Little splendid one
Hendrix: Modern name
Hector: Defend
Inigo: Unknowing
Iago: Supplanter
Juan: Gracious
Julio: Soft-haired
Kapitan: Captain
Lobo: Wolf
Luccas: White
Marco: Warlike
Manuel: God is with us
Neron: Stern
Noe: Peace
Oleos: Holy oil
Pablo: Small
Paco: From France
Quiero: Want
Quinto: Fifth
Rio: River
Rico: Noble ruler
Santos: Of the holy people
Senon: Given life by Zeus
Tajo: Day
Tequila: Alcohol
Umberto: Color of Earth
Ulrich: Leader
Vicente: Victory
Vido: Quick personality
Waldo: Ruler
Vato: Guy
Ximen: Obedient
Xizor: Responsible
Yul: Past the skyline
Yum-Yum: Tasty
Zenon: Living
Zorro: Hero of the first light
Female Spanish Dog Names
Adoncia: Sweet
Alita: Noble, kind
Bebe: Lively
Bonita: Pretty
Chiquis: Small
Carina: Little one
Damita: Little Princess
Dulcinea: Sweet
Eldora: Covered in gold
Elvira: Foreign, genuine
Fuensanta: Holy Fountain
Felicia: Lucky
Gordita: Chubby
Gitana: Gypsy
Herminia: Lady Of the Earth
Hermelinda: Shield of intensity
Isleta: Little island
Ines: Gentle
Jacinta: Hyacinth blossom
Juanita: Form of Johanna
Kesare: Long-haired
Kayla: Crown Of shrubs
Linda: Pretty
Luna: Moon
Laya: Calm
Madeira: Sweet wine
Melosa: Gentle
Nina: Little young lady
Neva: Covered in snow
Ontario: Lake
Odessa: Long voyage
Paloma: Dove
Pilar: Pillar
Querida: Beloved
Rosa: Rose
Raisin: Serious
Savanna: Open plain
Sierra: Saw-tooth mountain
Tamara: Palm tree
Tierra: Earth
Ursa: a Little she-bear
Ulana: Luck
Vito: Lively
Vida: Life
Winona: First-conceived little girl
Xaviera: Bright
Xara: Blooming blossom
Yomaris: Sun
Yadira: Energetic
Zerlina: Beautiful Dawn
Funny and Fun Spanish Dog Names
Amigo: Friend
Amor: (There's no love like puppy love!)
Arco Iris: (rainbow)
Besos: (kisses)
Bueno: Good
Descarado: (Sassy if you have a feisty little pup)
Diez: (Perfect ten dog)
Dinero: (Dog is worth all the money in the world)
Goal: (Pronounced Gooooooooooooooal)
Grande: (For the Great Danes out there)
Loca: crazy
Loco: crazy