I never knew rats would be kept as pets until I watched the movie Stuart little. Since then, I have seen so many people pet rats, and they seem to be excellent pets. I went to visit my friend someday and found him having two pet rats. The funny thing is he had not named them. So, we had to get some proper names for them. It got me thinking that there are probably other people stuck in the same situation. That is why I decided to compile a list of pet rat names to give you some inspiration when choosing a name for your pet.
I know naming pets can be a problem at times because you are supposed to get a name that will not be boring after some time. The name should be fun, brilliant, and original. Names are an excellent way to help you bond with your pet. It easier for the pet rat when you get a simple name.
Go through the list below to get some inspiration for your rat's name.
Best Rat Names
Here is a list of the best rat names out there.
Yolanda
Twitch
Splinter
Socrates
Smudge
Fresco
Havarti
Pecorino
Queso
Stilton
Pepper
Roquefort
Curds
Blue
Feta
Brie
Cute Rat Names
Cute names are great for that small, adorable pet.
Nibbles
Bubble
Cupcake
Tinkerbell
Poppet
Tickle
Cutie
Sweetie
Squeak
Pickle
Bacon
Remy
Rizzo
Moosh
Nacho
Nippy
Rat Names Female
Females always deserve the best. Below is a list of female names that would make an excellent name for your rat.
Basil
Strom
Savannah
Bella
Forest
Twister
River
Flower
Maple
Lily
Apple
Spruce
Hazel
Hickory
Hurricane
Malik
Styles
Clover
Poppy
Mars
Prairie
Itchy
Desi
Lucy
Ethel
Laurel
Hyde
Marge
Sage
Rose
Mary
Rat Names Male
Go through the list below and get a name for your male rat.
Jake

Elwood

Lewis

Lincoln

Theo
Nelson
Tre
Napoleon
Rocky
Rum
Scooby
Bandit
Smith
Huck
Tom
Jimmy
Woodrow
Custer
Buck
Zac
Dave
Rod
Elton
Joe
Bush
Clark
Slat
Remus
Brain
Teller
Famous Rat Names
Some of the names are known from movies, others from books, and animations.
Faraday

Skinner
Celestia
Finn
Cosmo
Arya
Dumbledor
Minerva
Aaron
Elrond
Frodo
Sam
Bubblegum
Wanda
Jake
Bebop
Unique Rat Names
These names sound great for a rat.
Planck

Botticelli
Emile
Flogger
Gloomer
Jenner
Puck
Rattata
Raricate
Rebel
Zippy
Drizzle
Rambo
Oats
Warrior
Bean
Davies
Funny Rat Names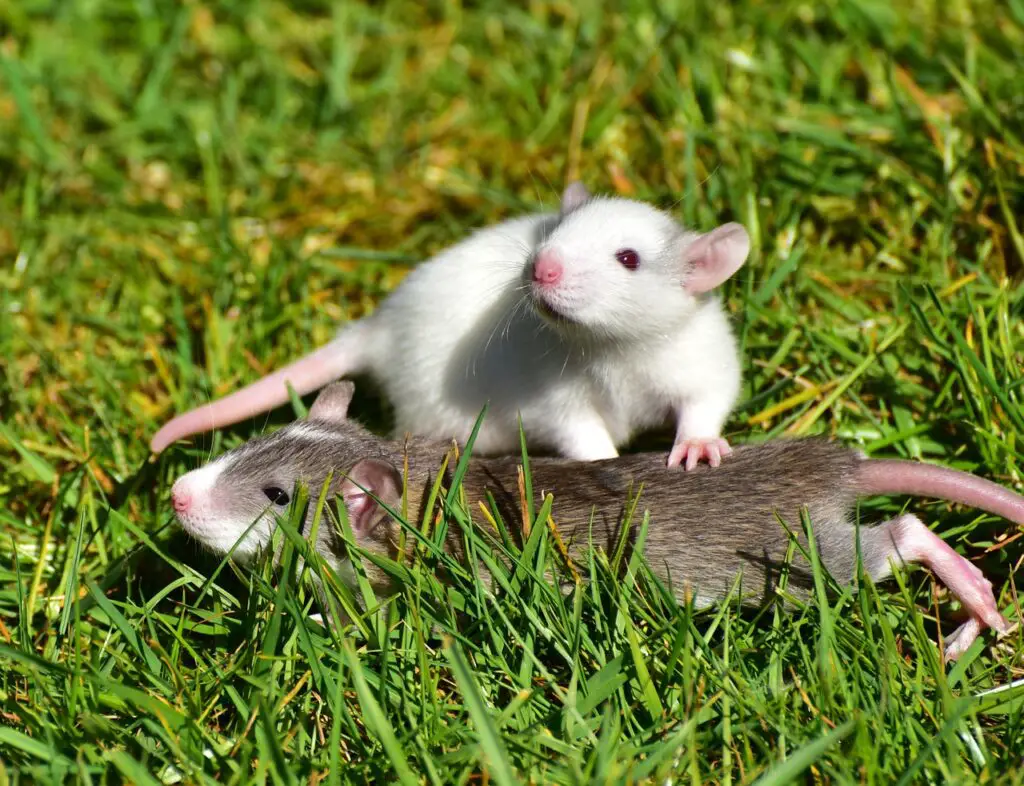 Is your rat funny? Here are some names to reflect that.
Scamper

Spongebob
Shredder
Gnasher
Ratunzel
Scritch
Squeak
Wormtail
Rats domino
Ratso
Chuck E. Cheese
Ratticus Finch
Ratatat
Cool Rat Names
Give these names to your rat, and he will be the coolest:
Zelda

Gravity
Ozone
Pasteur
Nucky
Jax
Devito
Cicero
Bugsy
Keyser
Aristotle
Edison
Django
Cabool
Hookfin
Nick
Capone
Walnuts
Silvio
Good Rat Names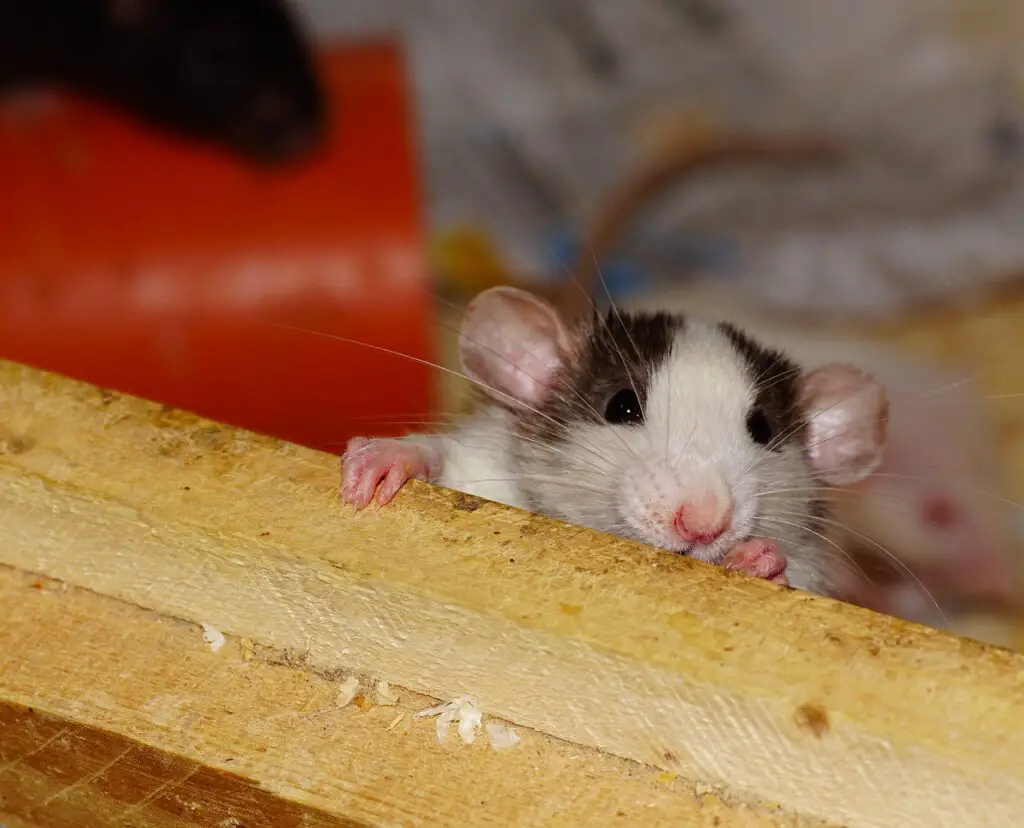 Go through the list below for inspirational names.
Scabbers

Cluny
Scourge
Rattie
Rubella
Puck
Sagitar
Justin
Hammer
Ganesha
Colocolo
Sakura
Abbott
Costello
Eggs
Bing
Sundance
Rat Names For Girls Pairs
Here are some excellent girl pair names for your two rats.
Betty and Veronica

Bubble and Squeak
Salt and Pepper
Buttercup and Blossom
Mabel and Martha
Lexie and Laurie
Sally and Suzzy
Pitter and Patter
Rat Names For Boys Pairs
Rat pairs need each other. They spend time together, and there they need name pairs.
Beavis and Butt-head

Bill and Ted
Chip and Dale
Cheech and Chong
Cloak and Dagger
Itchy and Scratchy
Trucker and Tracker
Ben and Jerry
Gumby and Pokey
Cagney and lacey
Bonnie and Clyde
Rat Names In Movies
Here are some rat names from movies. Have you heard any of the names?
Emile

Remy (Ratatouille)
Rizzo
Nigel Ratburn
Master Splinter
Templeton
Socrates
Baby Pet Rat Names
Babies deserve some great names. Below is a list of cool names for baby pet rats.
Venus

Chickpea
Ferry
Jerry
Ace
Cheese
Dodo
Noir
Pepsi
Raven
Smoky
Soot
Sunset
Tarot
Thunder
Yin
More Rat Name Options
I understand that choosing a name is hectic but don't give up yet. Here are some more inspirational rat names and small pets.
Ozzy

Xavier
Peanut
Marshmallow
Mickey
Roger
Kenny
Mario
Boots
Andy
Abel
Dusty
Scarlet
Howie
Elie
Furball
Skittles
Jasper
Busters
Hamlet
Pascale
Pooch
Husky
Philips
Naming Your Pet Rat
I think the reason I never thought rats would be kept as pets is that I only knew wild rats. The wild rats have a bad reputation which is why they have no place in people's hearts. On the other hand, pet rats are a different case. They are clean, smart, intelligent, and affectionate.
They are small, which means they don't need a huge place to survive. It is a plus to most pet rat owners. These are characters worth a great name.
To name your pet rat, you need to check on the rats' characteristics. Now that I have seen many pet rats, I can tell you that each has its qualities. They are all different and brilliant. They can quickly learn their names but to make it even easier for them, you can try short names and names with one or two syllables. Also, try to learn your rat's quirks and temperaments. Be creative and do not leave your interests aside.
Save this pin concerning pet rat names ideas on your pet-related Pinterest board: