Human beings besides petting dogs, cats and birds also keep lizards. The naming is however tricky in mind that lizards as a pets aren't so popular. That said, we shall be discussing lizard names, the meanings of their names and best lizard names for different categories.
MALE LIZARD NAMES
Male lizard names are inexhaustible. The most popular however are;
Alberto
Apollo
Arizona
Arnie
Arthur
Blade
Blade
Bullet
Buzz
Cactus
Carlyle
Cesar
Claws
Cleo
Cluso
Copper
Darwin
Dino
Draco
Drake
Duggie
Elwin
Eragon
Figaro
Gustav
Homer
Hunter
Igor
Jax
Jesse
Jimburry
Klaus
Loki
Merlin
Mojo
Musa
Neo
Opie
Paulo
Pavel
Perseus
Puff
Rasputin
Rex
Spike
Tarzan
Tex
Texas
Thor
Viper
Xerxes
Yoda
You have noticed that some of those pet names are male adopted names for humans. That's pretty much it. Remember, you give the name that gives you a memory of something. Sometimes the name just connects the pet to you in away.
FEMALE LIZARD NAMES
There are several Lizard names you can assign to your female pet lizard. Most of these names are adopted from female given names. You can choose one for your pet below.
Abby
Akira
Anasthasia
Athena
Atiya
Bridge
Cauda
Cloe
Dolores
Ebony
Eliza
Ella
Ellie
Em
Freckles
Gizzy
Honey
Ivory
Izzy
Jackie
Jade
Jenna
Jo Jo
Kaa
Kaluha
Karla
Kimba
Kiwi
Lizzie
Lucy
Misha
Misty
Missie
Myra
Nova
Paula
Peanut
Plum
Quinn
Riva
Saphira
Sapphire
Savanna
Selina
Shana
Suki
Syrena
Taloula
Tia
Tundra
Zander
These are the most popular female names for pet lizards. Have fun picking.
BADASS LIZARD NAMES
The lizard names in this category sound fierce and describing not-to-play-with lizards. These lizards may also be intimidating in the way they look. This naming, however, doesn't necessarily mean that your lizard has to be fierce and dangerous to own it up. In any case, the name is just something that makes you feel good about your pet.
REPTAR
Khaleesi
Khal Drago
Balerion
Godzilla
Ghidorah
Gigan
Caesar
Leonidas
Xerxes
Attila
Mario
Onaga
Riptor
Hyperion
Osiris
Smaug
Drogon
Rhaegal
Viscerion
Thorn
Shruikan
Firen
Ramoth
Canth
Orlith
Gorlanth
Temeraire
Iskierka (means sparkle in polish)
Arkady
Volatilus
Hardscape – This name sounds tough. It's for a thick-skinned lizard. Mostly for the bearded dragon looking lizards.

Whiptail – This is meant for lizards with a tail that slices your arm when it's in motion.

Godzilla – This is of Japanese origin Gojira. This is a name that really scares people who know it.

Gila – This is a name that originates from Gila monster. It gives your lizard an overinflated meaning of their own danger.

Wyvern – This is a mythical name of a small dragon.

Nessy – This name is great originating from Loch Ness monster. It makes a good lizard name.

Kongamato – This lizard name is adopted from a mythical legendary African lizard.

Basilisk – This name is from a scary lizard monster. Sometimes it's pictured as a snake.

Snallygaster – It's a mythical name from the east coast of America. It's a demon lizard bird with a metallic beak.

Dirawong – This lizard name refers to a reptilian protector spirit.

Rudania – Vah Rudania inspires this name. It's a terrifying robot salamander that climbs volcanoes in Zelda (Breath of the wild).

Targ – This represents a conquering dragon in the movie Game of Thrones. It's the short form of Targaryen.

Slash – This is a good sounding name for a cute lizard. Your pet would like it too.
FUNNY LIZARD NAMES
Some rampant funny lizard names include; Geek, Leonardo, Whiskers, Coco, Basil, Donatello, Puff Daddy, and Karma. Unique funny names are listed below.
Sal – This name belongs to short, sweet and punny lizard pets.

Greedo – This name is adapted from A New Hope movie. It's a green alien shot by Hon Solo.

Swampert – This name sure sounds like Robert and Albert. It makes it funnier as a lizard pokemon.

Gollum – This name is suitable for a lizard that climbs walls and has big eyes. Adopted from The Lord of The Rings story.

Smeagol – This is the initial name for Gollum. It's better for a tempered lizard.

Sergeant Slither Scales – You can use it as sarge. This name shows a certain level of authority.

Fluffy – This name is ironic but adds a sense of class.

Slappy – This name is better lizard name for that pet lizard that keeps whacking its tail into everything.
CUTE LIZARD NAMES
Below is a list of cute pet names you can use for your pet. Some of the most common cute lizard names are;
Angel
Pixie
Prince
Smootches
Sweetums
Peaches
Fuzz
Bam Bam
The list below comprises of unique names but still cute.
Charmander – This is a great name for a salamander from Pokemon.

Stickypad – This name is perfect for a cute lizard that keeps crawling all over the terrarium.

Flick – You can use this name for a lizard that keeps flicking its tongue every now and then.

Twitch – This name is appropriate and suitable for a cute lizard that moves in quick small twitches.

Geico – This name is mostly used to name geckos but it also sounds fine when given to lizards.

Jojo – This is yet another name whose assonance and repetition makes it good for your little pet.

Igor – This name originates from a famous assistant doctor. It could also be used for a killer lizard.

Yoda – This name works for any lizard. It's mostly used for small green lizards.

Tiny claws – This is a name with almost same assonance as Santa Claus except it points to a lizard with small claws.

Cuddler – This name is for lizards that like cuddling and always looking to stay warm.

PopPop – Just like Jojo, this name sounds awesome for a lizard. It's a suitable lizard name for a lizard that keeps surprising you.
POKEMON LIZARD NAMES
Pokemon being so popular, it is possible to adopt some of the names they use as lizard names. These names are precise, unique and easily pronounces. Here is a list of most popular names used in Pokemon. These names haven't affected the size, color, shape and other factors that divide lizards. They are all yours for the picking. They include;
Treecko
Heliolisk
Charmeleon
Frillzoid
Grovyle
Charmander
Digustongue
Helioptile
Humunguana
Kecleon
Liguar
Sceptile
JAPANESE LIZARD NAMES
The naming of a pet is imperative. Random names sometimes don't give the feeling of attachment. Bonding is important between the pet and the owner. For this reason, ensure you choose a name that connects you to the pet. If you have a liking for Japanese names, you might consider choosing a name from this list;
Godzilla
Sakishima
Pikachu
Kawaii
Ecchi
Laguna
Samurai
La Blue Girl
Naruto
Yoshi
Kame
These names aren't so popular. This gives them a unique touch which in a way makes your pet special.
DISNEY NAMES FOR LIZARD
These names are inspired or adapted from Disney channel movies. Most of them are fancy and well sounding. They include;
Bill
Blinky
Chico
Flizard
Hodari
Lago
Iggy
Joanna the Goanna
Kenge
Knuckles
Roderick Lizzard
Pascal
Twitch
Cruella
Ursula
Kiara
Nala
Timon
Pumba
Zazu
Sully
Boo
Nemo
Marlin
Coral
Woody
Mushu
Genie
Lumiere
Cogsworth
Abu
Flounder
Maximus
Baymax
BADASS IGUANA NAMES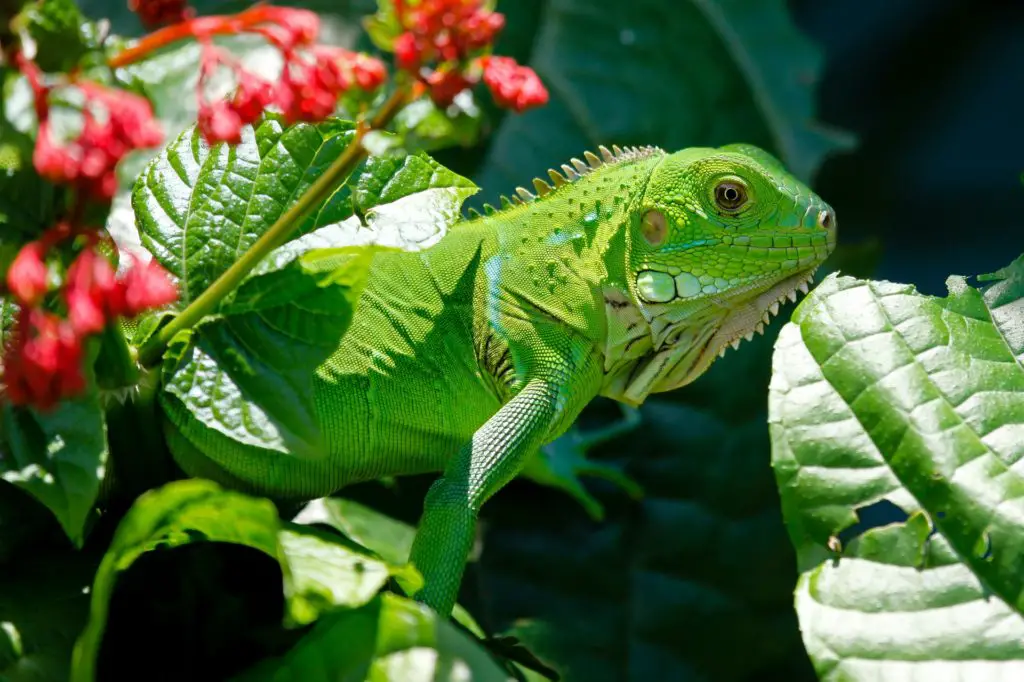 Iguanas are factually large reptiles. These lizards need names that go toe to toe with their sizes to make sense. These names are impressive on mention and also unique for big lizards. When naming these pets, it's always good to consider names that you like. You can select names from their science classes. Otherwise, here is a list of names to choose from.
Ao Kuang
Balerion
Falcor
Godzilla
Haku
Jabberwock
Pendragon
Reptar
Rheagal
Scylla
Sharptooth
Shenron
Smaug
Sobek
Tiberius
Viserion
Xerxes
GECKO NAMES – BEST LIST