Leopards are really skilled climbers and great runners! These fast big cats can run up to 58 km/h. Leopards live in Asia, the Indian subcontinent, Northeast, and sub-Saharan Africa.
Leopards are powerful wild cats graceful and powerful big cats closely related to jaguars, tigers, and lions. They have a characteristic, camouflage fur pattern that allows them to blend with the leaves. This is why leopards very often hunt from trees.
According to National Geographic leopards can swim very well.
Below you will find great names for leopards female and male, and few interesting names for snow leopards as well.
Leopard Names
Esra
Zyra
Enid
Amie
Sesi
Leia
Neva
Bengie
Hunter
Sabor
Siri
Spot
Cita
Kovo
Mia
Snowy
Winter
Silver
Alexa
Aslan
Bubsy
Bagheera
Trey
Mapigano
Zara
Sabu
Evan
Amber
Tao
Leo
Leyla
Lippi
Dale
Milo
Scar
Hazel
Shiva
Noah
Sheba
Zelda
Ash
Naga
Drooper
Missy
Ivory
Onyx
Nala
Snow Leopard Names
Snowy
Dawa
Ash
Ivory
Nevada
Lily
Alaska
Sabu
Foggy
Snowy
Nirvana
Ice
Avalanche
Misty
Zara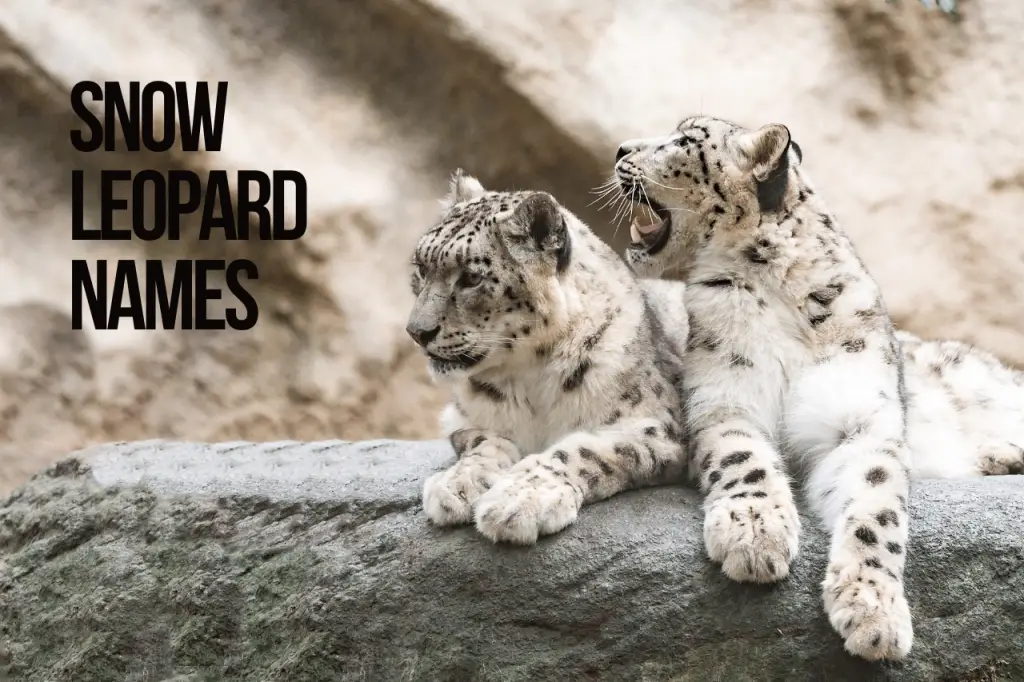 Neva
Boo
Everest
Blanca
Avalanche
Leo
Belle
Blizzard
Galaxy
Sesi
Cloud
Sky
Pearl
Iceberg
Queen
Rosemary
Storm
Famous Leopard Names
Bagheera
Siri
Naga
Sabor
Grogarman
Shiva
Trey
Mapigano
Phango
Makucha
Drooper
Sultan
Bubsy
Lyle
Badilli
Romy
Bagheera
Female Snow Leopard Names
Adele
Snowy
Alpine
Amie
Misty
Honey
Amber
Frosty
Shadow
Jasmine
Snow Leopard Names Male
Finn
Amigo
Blizzard
Dale
Hunter
Enid
Aslan
Bubsy
Aztec
Blue
Asher
Dakota
Rocky
Tycoon
Cybil
Peter
Smoke
Thor
Kapono
Gray
Leopard Names For Cats
Leo
Lynx
Zabu
Hera
Theo
Louie
Moka
Finn
Claw
Bashir
India
Zahra
Shiva
Hunter
Ocelot
Good Leopard Names
Cita
Amala
Shia
Gato
Sophie
Fella
Kovu
Crash
Nitro
Splotche
Loki
Cleo
Save this pin for later on your wild cat's related board on Pinterest!