Are you looking after great puppy treat or great dog safe cake recipe – you are in the right place. Today we will bake delicious and healthy carrot doggie muffins. Fast and simple recipe, no mixer required!
Ok, so I'll show you how to make dog cupcakes.
Dog Safe Cake Recipe – Easy Homemade Dog Cupcakes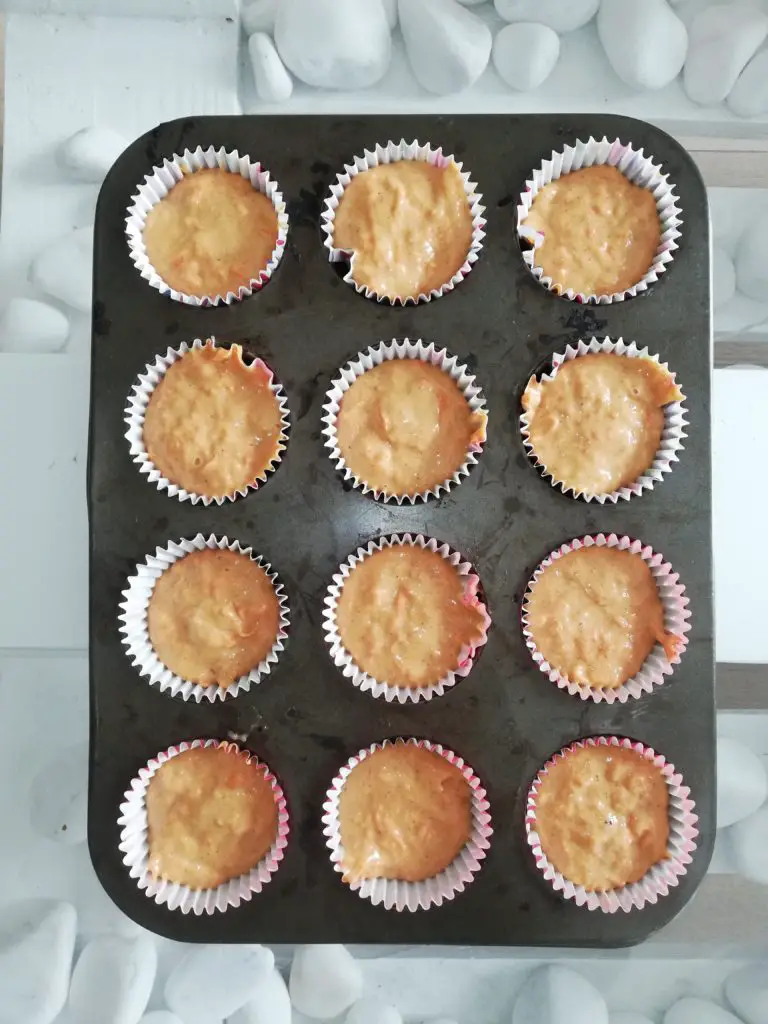 INGREDIENTS:
2 carrots (medium)
3 eggs (large)
1/3 cup oil
4 tablespoons oat flakes
3-4 tablespoons of SUGAR-FREE apple juice !!!
2 tablespoons of cinnamon (optional)
INSTRUCTIONS:
Muffins:
Preheat oven to 350° F.
In a large bowl mix together the grated carrots, eggs, and 1/2 cup applesauce. Set aside.
In a small bowl combine dry ingredients: oat flakes and the cinnamon.
Now put all dry ingredients into the large bowl and mix well.
Pour cake batter into cupcake trays
Bake for approx. 25-30 minutes at 350° F.
Cool completely before serving. Now you can give the muffins to your dog:)
Can dogs eat carrot muffins?
Yes,
dogs can eat carrot
muffins as it is not toxic for dogs and they can eat small pieces of carrot cake. But do not give your dog too much. A large amount of carrot cake can be harmful to your dog and after eating a large amount of cake your dog can vomit throw up or get
diarrhea
so be careful.
Save this pin for later on your dog-related board on Pinterest.